BOOKING WITH US IS ALL ABOUT ADVANTAGES
A boutique hotel with two centuries of tradition and avant-garde features
The Hotel Noi Cartagena 1860 welcomes you to the unparalleled beauty of Colombia's Caribbean coast, where two centuries of tradition join the city's lively rhythm to offer a boutique hotel with charm and the best services.

Enjoy a quiet and peaceful atmosphere, five-star amenities and the attentive and friendly staff, in this guest house from 1860 that has been carefully restored to offer seven rooms and suites steeped in colonial charm.

The rooms and social areas still feature the original walls of the building, marble and natural stone details and ceilings with century-old wooden beams. These elements create a warm and cozy, elegant and rustic space that will immerse you in the gentle rhythm of yesteryear. In the six rooms of the hotel and the majestic King Suite, we have managed to harmoniously blend this historic charm with the luxurious amenities that today's guests need.

All accommodations are equipped with elegant period furnishings, private balconies and impressive spa-style bathrooms with rain showers. In addition, the rooms include complimentaryInternet access, flat-screen LED televisions and satellite programming.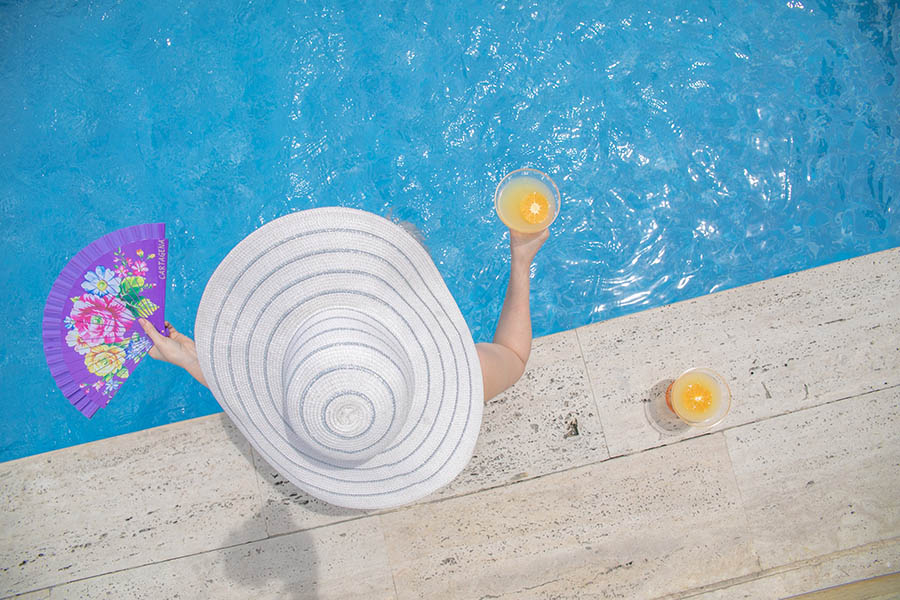 Make your reservation through the official website of Hotel Noi Cartagena 1860 and enjoy the best price guaranteed. We assure you a secure, easy reservation and with our best discounts and promotions.

See more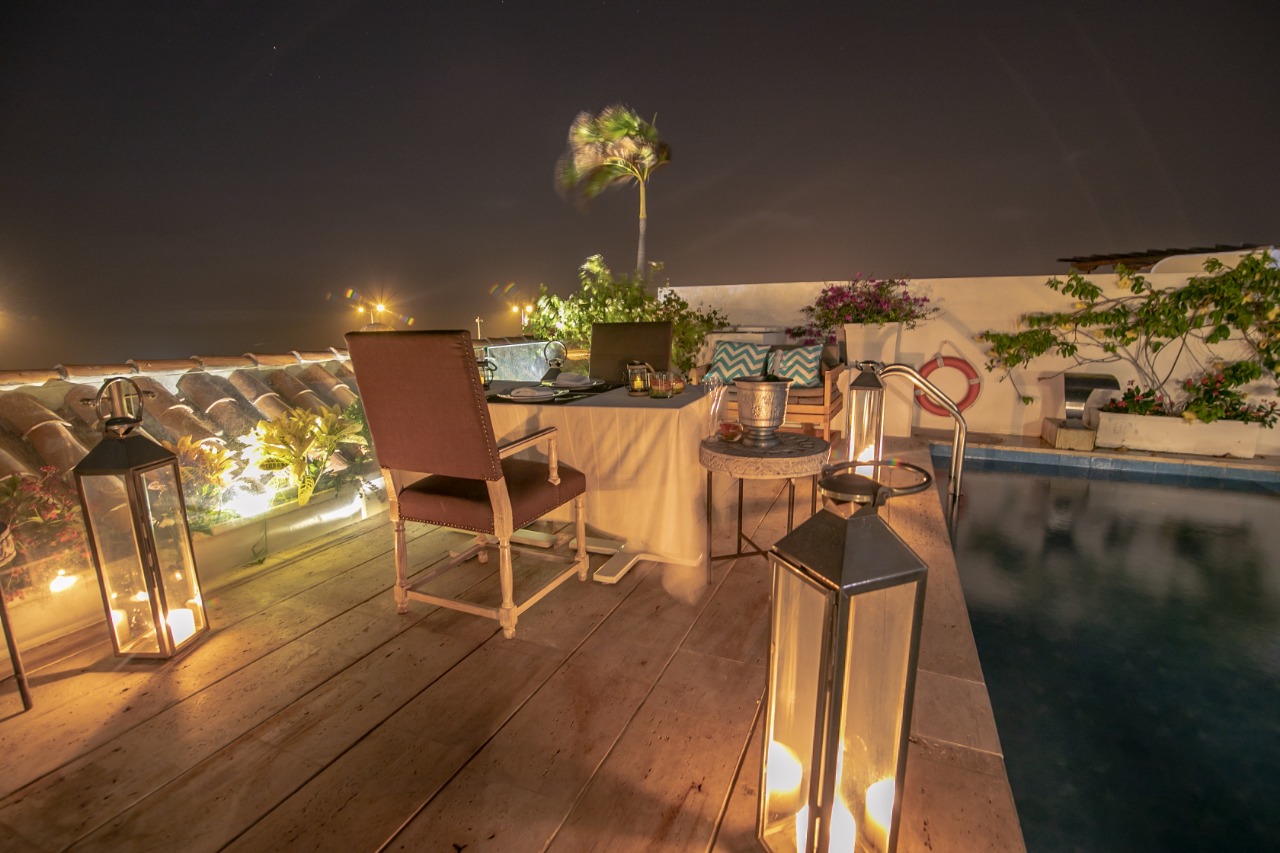 Enjoy your stay with us booking our Romantic Package. It includes:

- Luxury lingerie
- Rose Petals
- Flower bouquet
- Strawberries with chocolate
- Romantic dinner
- Sparkling wine


See more
Between the ocean and the living history of Cartagena
The Hotel Noi Cartagena 1860 offers you quality accommodation at a convenient walking distance from the urban center. We guarantee our guests a complete experience, thanks to our facilities designed for your rest and relaxation.

Start the day with the scent of Colombia enjoying our special breakfast , which includes fresh Colombian coffee. Refresh yourself in our infinity pool and contemplate the 3600 panoramic views from the rooftop, which summarize the essence of Cartagena: from the ocean to the urban landscape, full of history.

10 10